Ali Rafique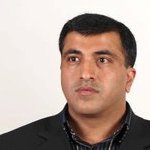 Ali Rafique
Ali Rafique has qualifications in Business and Finance from the Henley Business School and the University of Reading.
He uses this knowledge plus over a decade of experienced in business and international trade and complex business structures to add value to his support of Medical Aid to Pakistan.
After the Pakistan earthquake In 2005, Ali co-ordinated a community fundraising event and a large network of volunteers. The group delivered emergency aid and raised funds to build mobile homes for victims of natural disasters. Ali was instrumental in gaining the support of multinational NGOs and charities including Care International, Action Aid and Oxfam.
His personal goal is to use his experience and knowledge to guide and support the Medical Aid to Pakistan trustees and help them reach their full potential.