Hepatitis Awareness
We deliver projects to halt the spread of Hepatitis.
In 2013 our work will focus on the inoculation of babies born to hepatitis positive mothers.
We are also dedicated to preventing the spread of Hepatitis through raising awareness, vaccinations and funding early treatment of the disease.
10p creates a leaflet in Urdu to raise awareness of Hepatitis

£5 inoculates a new born baby against Hepatitis

£12 funds a full course of Hepatitis B vaccinations for one person

£200 will provide one sufferer with anti-viral treatment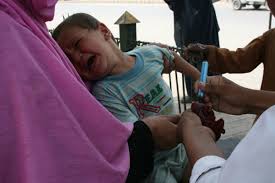 It costs just £5 to give a child a hepatitis-free start to their life.