Marium Qaiser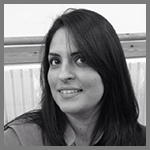 Marium Qaiser
Since 2011 Marium Qaiser aside her profession has led and supported many projects involved in building capacity in Pakistan alongside the WHO, the United States Pharmacopeia and the Federal and Provincial government and Health departments.
In her strong passion to make a difference to the lives of others, and belief that everyone has a right to the same quality of life she set out to tackle the growing rise of counterfeit drugs in Pakistan and globally. She comments 'there is absolutely no reason why a patient should die from fake drugs'.
She also set up a mechanism to recycle perfectly operating laboratory and hospital equipment to hospitals in Africa to support screening of HIV in children. Whilst working with UK International Health Partners (IHP), industry fridge/freezers alongside other equipment were sent to hospitals in Pakistan such as SIUT to store organs for transplants to name just a few.
Marium is tenacious and her motivation is led by seeing an opportunity, making it a challenge and throwing her energy behind it, breaking barriers and thinking innovatively. Having seen the work UKMAP is involved in and the level of energy required it seemed a natural step to join UKMAP as a trustee. Marium will apply the same passion in UKMAP and brings her influencing and skills in strategy and planning to add value to UKMAP.
The Holy Prophet (pbuh) emphasized love, sympathy, and kindness towards all. He also emphasized that we must show each other great appreciation.
He said, "One who is not grateful to mankind is not grateful to Allah." (Tirmidhi)