Yasmin Salim
Yasmin Salim is a qualified accountant and currently leads the Project Department for ManpowerGroup in the UK.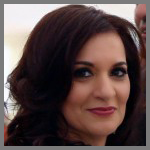 Yasmin Salim
Overwhelmed by the tragedy that hit parts of Pakistan after the 2005 earthquake. Yasmin wanted to raise money to send blankets, equipment to build shelters and medical supplies to the displaced and injured. To achieve this aim, Yasmin and Dr Kaukab Rajput founded the charity Medical Aid to Pakistan.
Since the inception of the charity Yasmin has been the treasurer, relying on her accountancy qualification. More recently she has taken over as Chairperson, drawing on her knowledge from her MBA studies focusing on strategy and growth for the charity. One of the biggest challenges faced by Yasmin today is ensuring that over 90% of the money we receive goes directly to the projects in Pakistan.
Yasmin is particularly passionate about supporting bright students who would otherwise not be able to qualify as doctors due to lack of funding. This not only helps them but also their families and gives hope to other able students from their village.
I do believe we're all connected.

I do believe in positive energy.

I do believe in the power of prayer.

I do believe in putting good out into the world.

And I believe in taking care of each other.