Hand Pumps Campaign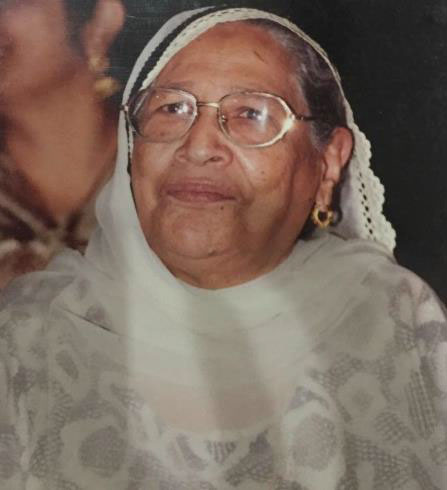 On Wednesday December 27th, 2017 at 12:30pm, our beloved grandmother (Ashraf Begum -commonly known as Appigee/Nani jaan) returned to Her Lord.
Naani jaan was the anchor who held us together beautifully by wrapping us in her endless love and warmth. She was also our only remaining grandparent, the last of a God-fearing and simple generation; a pure hearted, humble woman who lived for her Deen, Akhira and for those who most needed her. For so many in the wider family, we have lost a mother, a grandmother and a confidant whose generous wisdom and counsel will remain irreplaceable. She was 90 years old.
She exemplified a long life lived with contentment and gratitude for all her blessings. She was never attached to the dunya and worldly things so the little she had was full of Barakah. She executed her daily activities and interactions with such disciplined attention to detail, orderliness and perfection; illustrations of her lifelong strive for Ihsan. Naani jaan never wasted any opportunity to spread and wish everyone around her "khayr" in all the ways that she could.
Appijaan's death has left us with an emptiness that is difficult to convey in words but our beautiful memories surrounded by the love she encircled us with, will remain in our hearts forever. May Allah swt forgive her, grant her an abode far better than the one she has left behind, a family better than us and the highest rank in Jannat-ul-Firdaus. I pray we are all reunited in the company of those who are righteous and beloved to Allah swt.
The one gift that will reach Appijaan and that will benefit her in the hereafter is Sadqah Jariah from all those who love her. With this in mind we would like to fund the opening of a filtered water plant to provide access to 'Clean' drinkable water for those that do not have the simple luxuries we take granted.
Details on the Reverse Osmosis (RO) Plant
This plant will be a source of clean drinking water for the surrounding community and livestock but is also designed to have open access to pedestrians on the main road. Imagine the benefit this will reap!
Providing clean water will prevent disease and illness which otherwise causes death of so many people particularly the young (under 5) and elderly and livestock. Hepatitis B & C are common in the community amongst other waterbourne diseases.
The plant is being set up in a village called Tibbewala Khu, ShekhaPura, Punjab thanks to Supreme Farms PVT. The Water plant will cater for 800 households (population of 7000), estimated livestock 300 cows and goats.
The unit is in based in a hatchery where there are approx. 125 workers in three shifts, 90 of which reside in the hatchery and will consume water for their daily needs.
There are also two High Schools situated in close proximity (120 students) that will benefit and one small institution for girls to teach 'Stitching' skills
The current source of water is mainly hand pumps (depth no more than 40ft) with very few electric pumps.
We are extremely fortunate to collaborate with Supreme Hatchery who will be taking care of the maintenance and day to day running of the RO Water plant for a sustainable supply of water.
Pics of community
Existing Hand Pumps with only a 40ft dept: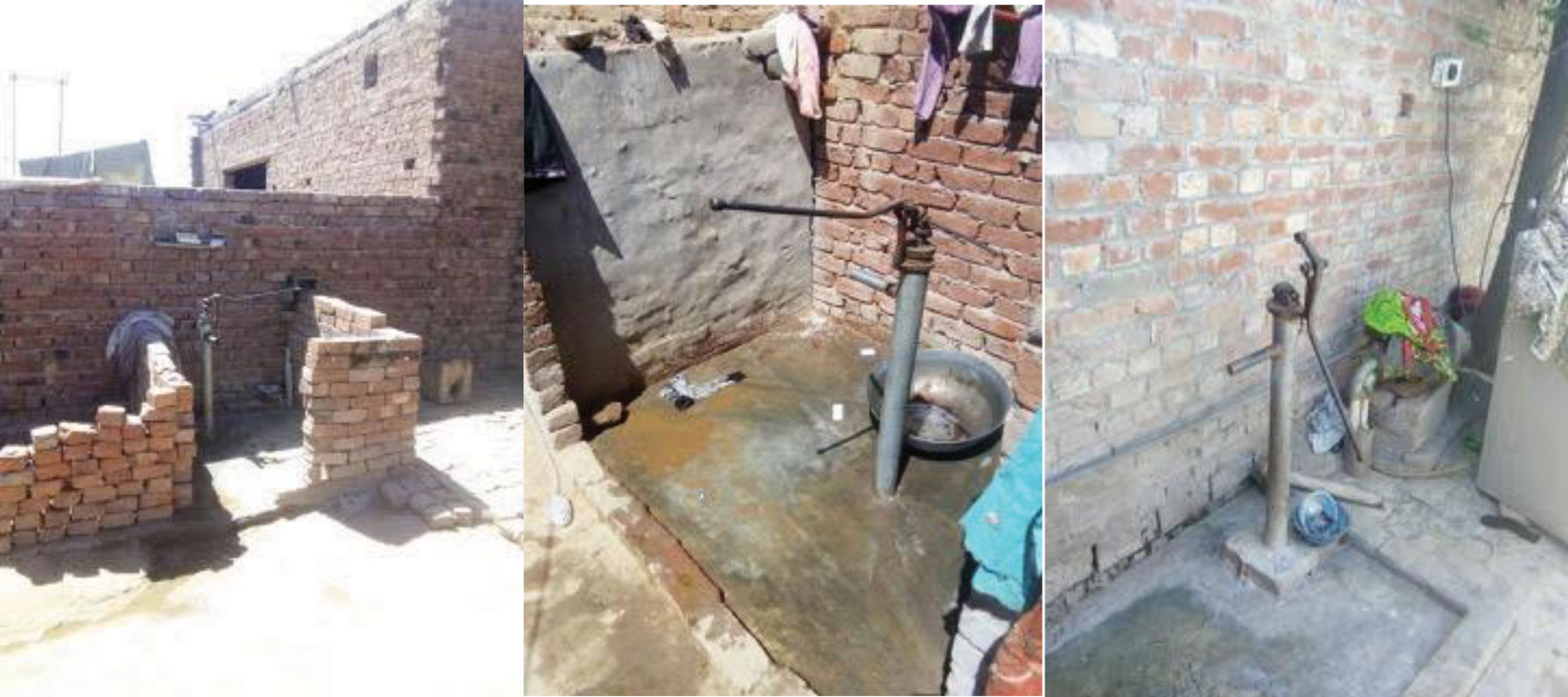 Let us all open our hearts and show generosity in this blessed month and reap the rewards it will bring for Appijaan and for us. Ameen